1. Get your game ready to be recorded. This is most easily done with the game in Windowed mode. If you have the option of changing the screen resolution, choose 1280×720.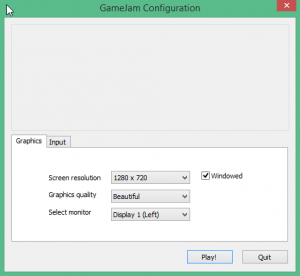 2. Launch Open Broadcaster Software.
3. Right-click the sources list and add a new Window Capture. Click OK.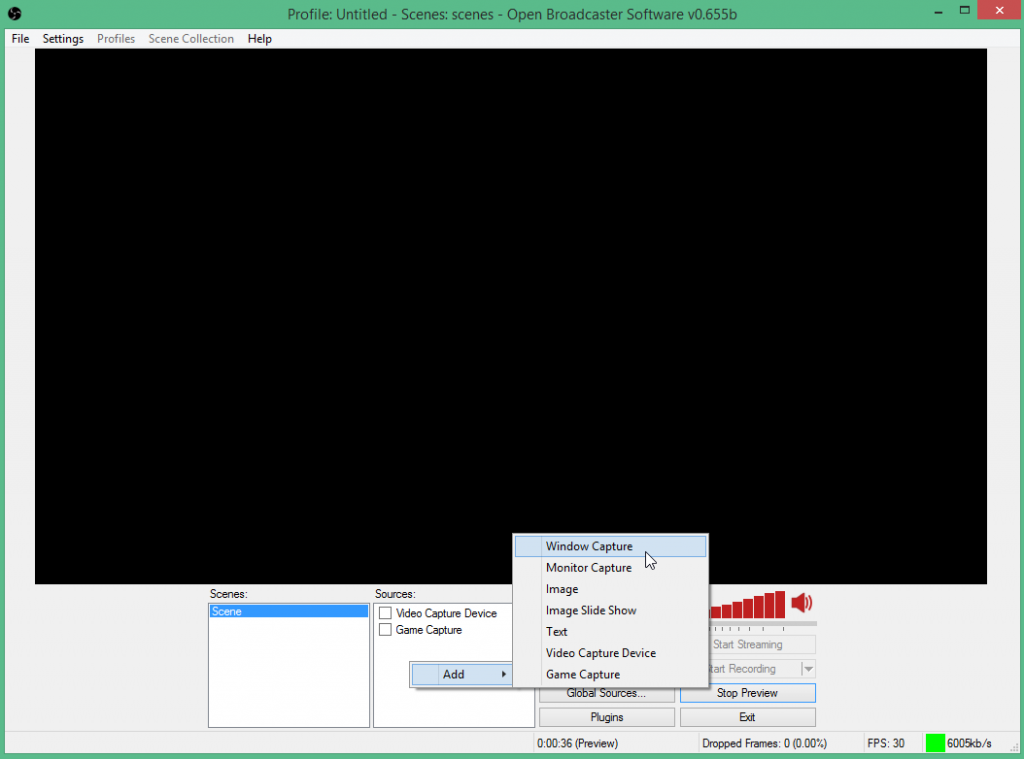 4. Configure the window capture by selecting the window you want to capture. Click OK.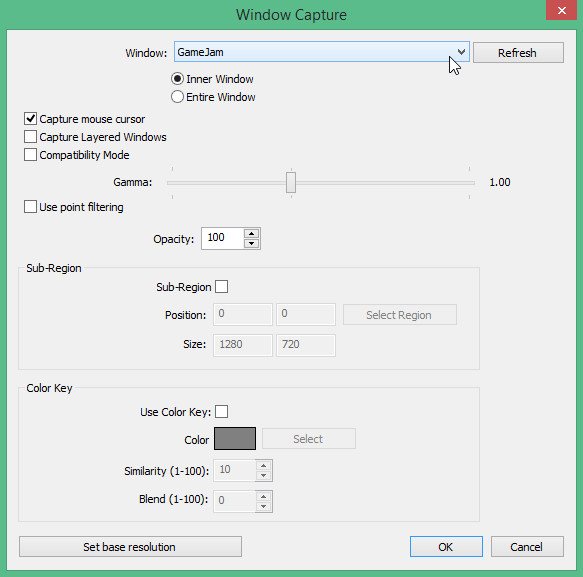 5. To ensure your window capture gets recorded properly, right-click it in the sources list and select "Position/Size" -> "Fit to screen."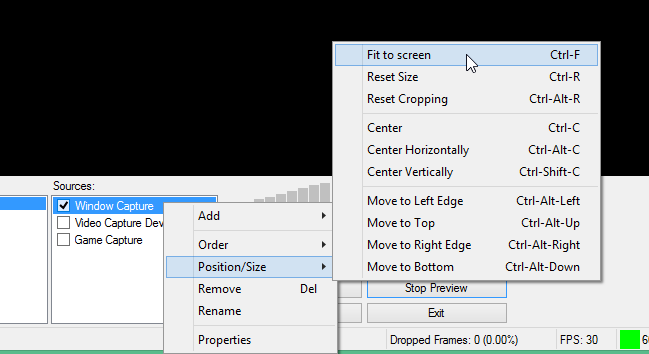 6. When you're ready to record, click "Start Recording." When you're finished, click "Stop Recording."
7. The video file is saved by default to
C:\Users\<Your_User>\Videos\
as an .flv file. MAKE SURE TO SAVE IT AS AN MP4 INSTEAD!